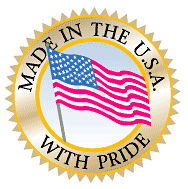 If you have a website and would like to link to reactivetechusa.com, please feel free to use any of these banners.  Please read the Linking Conditions below prior to downloading and displaying any of these banners on yor website.

Linking Conditions

REACTIVETECH welcomes links to its website.  Before you link to our site, you must agree to the conditions described below.  By establishing a link to our site, you will be deemed to have agreed th these Link Conditions.

Linking Conditions: If you link to a REACTIVETECH website, REACTIVETECH grants you a limited, revocable, royalty-free and nonexclusive license to create a hyperlink to the home page of reactivetechusa.com so long as the link does not portray REACTIVETECH, CTC, its affiliates, or their services in a false, misleading, derogatory, or otherwise offensive matter. You may not post REACTIVETECH or CTC banners on morally questionable websites, or those that feature adult material. Except for the limited license to use the specified banner ads on this page, you may not use any of REACTIVETECH's logos or other proprietary graphic or trademark as part of the link without REACTIVETECH's prior written permission.

Directions:  Right click on the image and select Save Picture As..., then insert the image into your website.